Illegal industrial deals revealed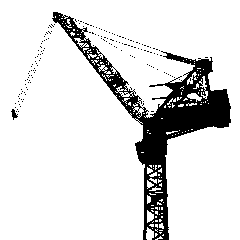 Reports by multiple Australian media outlets have shown the level of corruption in construction, with several unions accused of handing lucrative contracts to criminals.
There are allegations that officials from the Construction, Forestry, Mining and Energy Union (CFMEU) have been bribed in exchange for help securing multi-million dollar contracts.
The revelations come after the Federal Government pledged to conduct a Royal Commission into union corruption on worksites. The findings are the result of joint investigative work by Fairfax Media and the ABC.
The reports say at least six people from the Victorian CFMEU division have received bribes and other inducements from companies linked to criminal behaviour.
The racket runs throughout the construction industry, with accusations of dodgy dealings on labour hire, traffic management, scaffolding, crane and building companies, many of which were connected to bikie gangs and organised crime figures.
Evidence shows crooked activities on major works such as Victoria's new desalination plant and Sydney's large Barangaroo residential project.
The far-reaching allegations published this week are based on evidence including covertly recorded conversations, bank records, police files and witnesses' testimony. They show a broad web of despicable dealings to ensure work on major sites went to the people with the most back-room influence.
One Victorian CFMEU official resigned immediately after the media outlets revealed evidence he convinced companies to renovate his own house for free, in exchange for contracts on Melbourne construction sites.
CFMEU national secretary Dave Noonan says he is concerned about the reports of corrupt dealings, but has denied the union is able to choose who works where.
"The CFMEU is not the corporate regulator to approve which individuals and which companies can and cannot operate in the industry, nor are we the body that can investigate criminal matters. These are issues for ASIC and the police force and we have consistently called on them to do their job," Mr Noonan said.
The revelation this week will not be news to some and not be surprising to many others, but will no doubt rock the building industry to its foundation. More details can be found in the original reports by Fairfax and the ABC.