Lawyer reports ABF issues

Print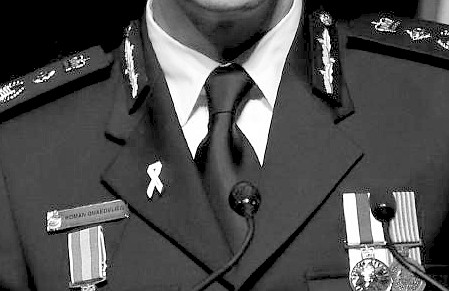 Allegations of shambolic activity within the Australian Border Force (ABF) have been raised.
ABF Commissioner Roman Quaedvlieg continues to accrue hundreds of thousands in salary payments since going on leave amid an investigation into his personal conduct.
The investigation reportedly relates to allegations Mr Quaedvlieg helped his girlfriend secure customer assistance work with the Border Force at Sydney Airport.
Former senior Immigration Department lawyer Greg Phillipson says the organisation is in crisis.
"There's a lot of concerns held within Border Force about whether it's structured appropriately, whether it's working well as an organisation," Mr Phillipson has told the ABC.
"Some people have described it very recently to me as a shambles."
The Australian Border Force has been without its Commissioner for nine months.
"It certainly really has contributed to uncertainty within the Border Force and the lack of leadership at that very high level is unsettling," Mr Phillipson said.
The lawyer - who retied after over 30 years at the Immigration Department - says there has been an exodus of experienced staff at the Home Affairs Department, which has only been in operation since December.
"Either they were pushed or they voted with their feet, and I'm talking about the senior echelons of the department," he said.
Both Prime Minister Malcolm Turnbull and Mr Quaedvlieg have expressed frustration at the amount of time the investigations have taken.
The ABF Commissioner's future rests with new Attorney-General Christian Porter.