LNP election funds detected

Print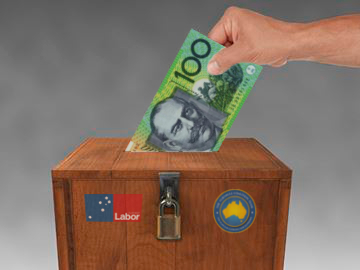 The Morrison Government has put aside billions in what is believed to be a pre-election, pork-barrelling warchest.
This week's Mid-Year Economic and Fiscal Outlook (MYEFO) included $15.9 billion in expenditure for "decisions taken but not yet announced and not for publication" over the next four years, including $5.6 billion in 2021–22 alone.
Reports say around half of this is for commercial-in-confidence decisions, such as vaccine purchases and support for airlines, but the rest has been set aside for pre-election spending.
Last year's MYEFO included just $1.5 billion for unannounced spending.
The new spending was outlined just days after fresh reports that showed blatant favouritism of LNP-held or marginal seats in recent government spending.
"Billions of dollars of your money, stashed away to be spent on the prime minister's political interests and not on the national economic interests," shadow treasurer Jim Chalmers said.
"You can't rort your way to recovery."
More details are available here.