MPs rules tightened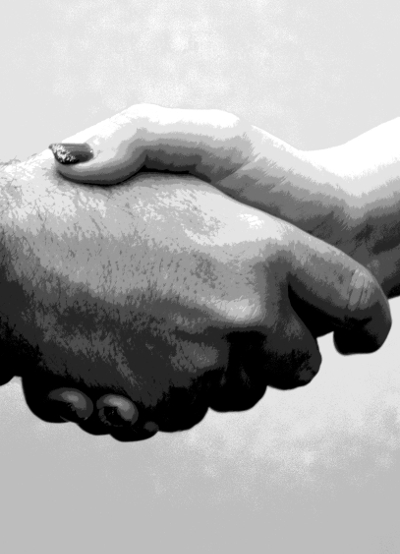 The Prime Minister has changed the code of ministerial standards to ban sexual relations between ministers and staff.
Prime Minister Malcolm Turnbull says behaviour that may have gone unreported in the past is no longer be acceptable.
"Today, in 2018, it is not acceptable for a minister to have a sexual relationship with somebody who works for them, it is a very bad workplace practice and everybody knows that no good comes of it," he said.
"This is the standard that I will hold — from this day forth — all my ministers to.
"We have to recognise that here in this place we have such important responsibilities and we don't, in practical terms, have the privacy that many others do, we have to acknowledge that we must have a higher standard."
He said Parliament and the ministerial code needs to reflect the values of respectful workplaces.
Meanwhile, it has emerged that the millionaire currently providing accommodation for embattled MP Barney Joyce is indirectly benefiting from one of Mr Joyce's most controversial projects.
Mr Joyce has been accused of pork-barrelling with his $26 million plan to move the Australian Pests and Veterinary Medicines Authority (APVMA) chemical regulator from Canberra to Armidale.
The APVMA-controlled relocation fund has reportedly spent $14,700 at the Quality Hotel Powerhouse in Armidale.
The hotel is owned by wealthy and influential New England business figure Greg Maguire, who has also provided Mr Joyce, and his former staffer Vikki Campion rent-free accommodation in one of his apartments.
The APVMA hosted almost 20 people to the Quality Hotel Powerhouse on April 26 last year, according to the ABC.
Reports say an advisory committee comprising APVMA, Agriculture Department staff, and industry lobbyists met at the hotel to work on the relocation plan.
The APVMA says Mr Maguire's hotel is not the only one the regulator uses.
"APVMA staff have stayed at several accommodation providers in Armidale when travelling interstate for work. The Quality Hotel Powerhouse is one such accommodation provider," a spokesperson told reporters.
"We do not have a preferred supplier. The Quality Hotel Powerhouse Hotel has been used as a meeting venue by the APVMA. As with travel, choice of meeting venues is determined by business requirements and is in line with relevant Government policies."
Barnaby Joyce does not control how the APVMA spends its funds, and Agriculture Minister David Littleproud – the minister responsible for the APVMA – says the Government did not direct staff or agencies to use the Powerhouse Hotel.
"The APVMA chooses which venues it books for functions and each member of staff chooses where they stay using their travel allowance," a spokesperson for Mr Littleproud said.