Shorten drops new renewable deal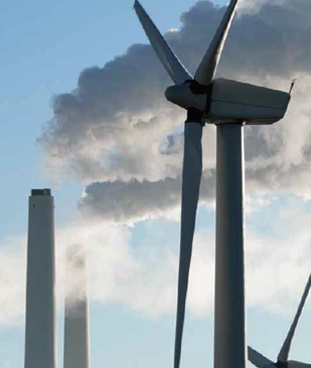 Opposition Leader Bill Shorten is pushing for half of Australia's large-scale energy production to come from renewable sources within 15 years.
While analysts say Labor's 2013 election defeat was caused in large part by voter anger over its carbon tax, Mr Shorten is picking up the carbon price debate again, while also seeking to beef-up the renewable energy target.
He said the big green boost would provide jobs, reduce emissions and slash coal use, by making a world-leading commitment to wind, solar, hydro and other renewable enrgy technologies,
The plan would also see a significantly lower starting carbon price for Labor's yet-to-be-outlined emissions trading scheme, if it wins the next election.
But Mr Shorten and the Labor party have been criticised for their silence on renewable energy of late, especially after it allowed a reduction in the RET benchmark to just 33,000 gigawatt hours of renewable energy by 2020 - about 23.5 per cent of current electricity production.
The bold new goal would require the renewables sector to virtually double in size in the coming decade.
"Labor's ambition is to see 50 per cent of our electricity energy mix generated by renewable energy by 2030," Mr Shorten told Fairfax Media.
"We will take steps to reduce pollution, and we will not be intimidated by ridiculous scare campaigns.
"Let me make this clear: Labor will not introduce a carbon tax [but] we will have sensible policies designed to reduce pollution over time, with minimal impact on households and businesses.
"These will include an emissions trading scheme "using market forces [and] linked to international markets."
A 50 per cent renewable energy mandate would see Australia move near the top of the list of environmentally-conscious economies.
Denmark is currently committed to the same target but aims to hit it by 2020, while the US state of California is seeking a 50 per cent renewable energy system by 2030.
If Labor wins the next election and enacts its propsed reforms, it would still leave Australia lagging behind New Zealand, with its 90 per cent renewable by 2025 goal, and Germany, which is seeking a 55 to 60 per cent renewable share by 2035.
In 2014, fossil fuels accounted for 86.53 per cent of energy production, while renewables accounted for just 13.47 per cent, or 16,000 gigawatt hours.
The Abbott government has no post-2020 emissions reduction target, but is expected to announce one in August.