Strikes see higher-ups fill in on first day

Print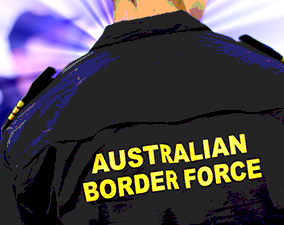 Australia's new Border Force has come online, after the former Customs and Border Protection departments were merged into Immigration.
The new bureaucratic melange has had a rocky start, as it was formed amid broad discontent and large-scale strike action in the federal public service.
One of the first tasks for senior Border Force public servants was to step in and reduce disruptions caused by striking workers at Sydney Airport, according to the Community and Public Sector Union.
The CPSU says the Sydney strikes were part of a nationwide campaign that has seen stopwork meetings held across the country.
Public servants gathered for industrial action at sea ports and airports nationwide. By lunchtime, the CPSU said bosses were flying into Sydney Airport to pick up the work stopped by industrial action.
The industrial action on the first day of the Australian Border Force is a continuation of the push to get better agreements for more than 160,000 Commonwealth public servants.
Over 110 enterprise bargain agreements are still being negotiated, despite many having expired almost a year ago.
The CPSU has claimed that some staff formerly from Customs and Border Protection now face $8000 a year cuts to allowances.
The Abbott government recently backed down on a plan to cut allowances from July 1, and instead has included the allowance issue in broader bargaining talks.
"The portfolio has negotiated with bargaining representatives to develop a proposed enterprise agreement that provides the best possible outcome for the combined workforce in a challenging operational and fiscal environment," said Australian Border Force's deputy commissioner of operations, Michael Outram.
"The proposed enterprise agreement has been circulated to employees and will be put to a vote as soon as possible."