Stronger stance taken on steel dumps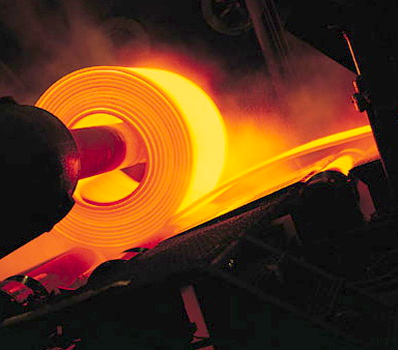 The Federal Government has moved to combat the oversupply of Chinese steel.
The Anti-Dumping Commission has ruled that import duties should be imposed on "unfairly priced" Chinese steel products to help South Australian steelmaker Arrium stay afloat.
Industry Minister Christopher Pyne says duties of between 37 per cent and 53 per cent of the export price will be imposed on "rod in coil" products, and 11 per cent to 30 per cent on re-bar.
The Government has been under intense pressure to stop the 'dumping' of cheap industrial products on the local market.
The plight of Arrium has increased this pressure, as the company's voluntary administration status and debts of $4 billion throw a dark cloud on the future of workers at its Whyalla steelworks.
"Obviously we have relatively high production costs and China has relatively low production costs, and they have been potentially unfairly pricing their steel in Australia because of extra support from their Government," Mr Pyne said.
"This obviously assists Arrium who are producers of these kinds of goods.
"The Australian Government is working to sustain the local steel industry, while acting within World Trade Organisation rules."
The duties have been applied from April 22.
The Government says "there would be an additional duty should the export price fall below a specified floor price".
But the Australian Workers Union (AWU) says the measures do not go far enough.
"It's certainly not the fix for Whyalla," national secretary Scott McDine said.
"We need to boost local steel procurement for Government infrastructure projects up to 90 per cent... and we need to see co-investment in steelworks like Whyalla so we can upgrade them."
On the ground in SA, Treasurer Tom Koutsantonis has met with Whyalla contractors that have been awarded free legal advice from the State Government.
The billions of dollars in debts to Arrium's suppliers have been frozen, and there is now word on when they will be paid.
"We're also offering accounting services and consultation with the administrator to make sure they all get access to the appropriate financial advice," Mr Koutsantonis said.