Study shows low effect of ERF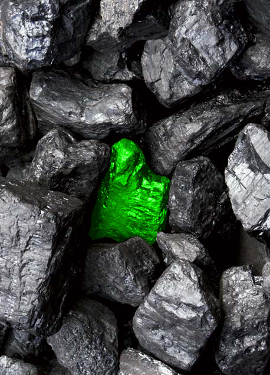 In the lead up to UN climate talks in Paris, a new report warns that Australia will barely come close to achieving any "real" emissions reductions under its current Direct Action climate policy.
The study instead shows national emissions will grow by 6 per cent, from 2 per cent under 2000 levels today, to 4 per cent above 2000 levels by 2020.
The report comes from respected energy market analysts RepuTex, and says Australia can only meet its international commitment to cut emissions by 5 per cent on 2000 levels by using the "accounting benefit" gained under the Kyoto Protocol.
The report warns that the predicted increases in real emissions for 2015 to 2020 will be costly, as Australia's annual abatement task doubles to 2030.
"While emissions are increasing, we continue to anticipate that the government will utilise more than 130 million carry-over credits under Kyoto, which will give us a large accounting buffer to meet our 2020 target" says Hugh Grossman, Executive Director of RepuTex.
"While we will meet our international commitment, Australia's absolute emissions will not reach minus 5 per cent on 2000 levels
"We project real emissions will increase to plus 4 per cent on 2000 levels by 2020, or 6 per cent from today, despite current government policy."
The analysts say that the Emissions Reduction Fund measures – which largely pays big polluters for abatement efforts they had already undertaken – will not be enough.
"Current policy can't keep up with emissions increases," Mr Grossman said.
"While the ERF has been successful, the rate of annual Australian emissions growth is significantly outpacing any emissions reductions contracted under the scheme.
"After two auctions, the ERF will supply an average of 9.3 million ACCUs per year prior to 2020, but emissions will grow 43 million tonnes per year over the same period."
RepuTex says Australia's surging emissions growth comes from increasing economic output in emissions-intensive activities, even though big commodity prices continue to fall.
"Australia is set to experience a period of emissions growth," Mr Grossman said.
"Emissions have increased 2 per cent in the electricity sector over the past year, and coal will continue to dominate the fuel mix in the short-term."
"In addition, we will see new and expanding Coal and LNG facilities come online over the next five years, plus growing demand for coal in Asia. So given the growing rate of output, domestic emissions are set to increase, despite the ERF"
"As new facilities come online, emissions will follow. You can't have one without the other."
This includes a number of big projects – some of the largest of their type ever built – which are set to come online soon.
New LNG facilities including Gorgon, Wheatstone, and APLNG are on track for operations starting in 2016, while Maules Creek, Grosvenor, Eagle Downs and other new coal mines will increase emissions even further from 2015 to 2017.
"If emissions increase from today, that growth will need to be made up for later, which will place pressure on policy, and invariably industry, to find more cuts each year," Mr Grossman said.
"It is more efficient to generate cuts from today's levels, rather than let any gains be unwound, and then pay to start over again later. By that point the market will have less time to reduce more emissions."
The experts say the weakness of the plan and its short lifespan could cause the government to pursue something else.
"Given the remaining ERF budget, there are likely to be just two more auctions in 2016 until funding is exhausted. That will mean there is no mechanism to curb emissions, or support new abatement projects until 2018-19 at the earliest," Mr Grossman said.
"That may place pressure on the government to explore an interim policy prior to the 2016 federal election, such as more ERF funding, or the scale up of voluntary 'early market' rules, to incentivise new projects, particularly from high emitting companies," he said.