Assange kept from US for now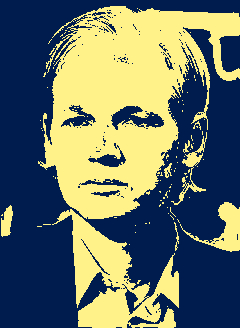 A British court has rejected a US bid to extradite WikiLeaks founder Julian Assange.
A British judge has rejected the USA's bid to extradite Mr Assange, finding a high likelihood of self-harm if he was sent to an American supermax prison. He is facing 14 espionage charges in the US, or a combined 175 years in jail if convicted.
The US has wanted to extradite Ms Assange ever since his WikiLeaks organisation angered Washington by publishing hundreds of thousands of secret diplomatic cables.
The messages contained within laid bare often highly critical US appraisals of world leaders, from Russian President Vladimir Putin to members of the Saudi royal family.
The US Department of Justice says it will seek to appeal the decision within 14 days.
The Australian Government claims it has made numerous attempts to help Mr Assange, but has also been accused of attempting to avoid adequately protecting the Australian-born whistleblower.
Opposition legal affairs spokesperson Mark Dreyfus says Labor wants the Morrison government "to do what it can to draw a line under this matter and encourage the US government to bring this matter to a close".
"Given his ill health it is now time for this long drawn out case against Julian Assange to be brought to an end," Mr Dreyfus told reporters.
Mexico's President Andres Manuel Lopez Obrador has offered Mr Assange political asylum, supporting the British decision to deny extradition.
"Assange is a journalist and deserves a chance. I am in favour of pardoning him," Mr Lopez Obrador said.
"We'll give him protection."
Former US President Barack Obama commuted the sentence of Chelsea Manning, who leaked Mr Assange the confidential diplomatic cables, in 2017.
Many are now calling for the current US president to do the same for Mr Assange.