First listed on: 11 July 2019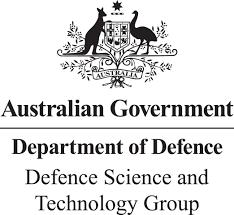 Multiple eResearch / ICT positions at Defence Science & Technology


Apply your eResearch or ICT skills to scientific innovation and research
Contribute to world-class research covering the spectrum of defence capability
Be a part of one of Australia's largest employers of scientists and engineers

Position Classification: S&T 3-4 (APS4/5-6)
Salary Range: $76,667 - $105,288 including 15.4% superannuation
Position Locations: Edinburgh, South Australia or Fisherman's Bend, Victoria
Security Clearance: Negative Vetting Level 1 or Negative Vetting Level 2 (refer to individual Position Description)
Enquiries: Refer to individual Position Description for specific points of contact
Defence Science and Technology (DST) is the Australian Government's lead agency responsible for applying science and technology to safeguard Australia. At DST, you will be working with some of Australia's most talented and world leading scientists and engineers. If you are seeking to expand your career and would love the opportunity to apply your expertise to a wide range of tasks these opportunities are for you.
Our Information Management & Technology Branches (IM&T) provide specialised and advanced scientific computing solutions to maintain DSTs position at the forefront of Australian Defence innovation and National Security operations. IM&T are an integrated, multi-disciplined, eResearch capability that fosters a culture of excellence, as well as strong client partnerships dedicated to supporting DSTs research needs. We are seeking applicants for the following jobs:
Research ICT Storage Specialist - developing and managing DSTs Research ICT storage and backup systems whilst deploying, operating, monitoring and maintaining enterprise storage ICT solutions
eResearch Analyst – embedded within the scientific divisions, you will accelerate DST researcher's application of advanced scientific computing at the leading edge of engineering and data science
ICT Cloud Services Release Coordinator – will be responsible for monitoring and overseeing all aspects of the end-to-end release process for IM&T Managed Services with a primary focus on the Research Cloud services
The High Performance Computing (HPC) Centre will provide world class computational and data systems for innovative advanced research, development, modelling, simulation and experimentation to optimise defence platform design and operational performance, force development and optimisation, and to solve difficult and complex real-world defence problems. We are seeking a:
HPC Data Scientist – will gather and analyse data from multiple sources, perform statistical mathematical programming, develop reports, databases and visual representations whilst providing consultation and technical assistance.
Our staff enjoy the benefits of Australian Public Service conditions with competitive salary/non-salary packages including lucrative superannuation, as well as the potential for flexible, family-friendly working arrangements. We are committed to helping employees balance work and home life with a range of effective policies, practices and social networks.
We also provide on-the-job training, access to advanced scientific computing learning opportunities, development prospects to grow your scientific computing skill and experience in addition to training programs and mentoring that will develop your emerging leadership skills and further expand your capability.
For more information and to apply, please follow these links to the position descriptions on the DST website:
ECRRSD005 - Research ICT Storage Specialist
ECRRSD014x - eResearch Analyst
ECRRSD015b - Research ICT Services Release Coordinator
Closing Date:

09 Aug 2019
Location:

SA - Edinburgh
Salary:

$76,667 - $105,288 including 15.4% superannuation
Work Type:

Full Time
Category:

Defence Forces
ICT
Science/Technology